Hotels & Resorts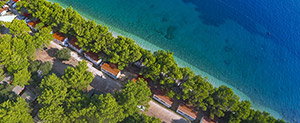 Special offers
By booking directly through our site, unlock a number of special benefits designed just for you.
View offers
Book now
Book direct to get best possible offers
Book now
Safe travel
An important part for carefree vacations is the comprehensive health and safety concept. Therefore, a "Safe travel" plan has been implemented in our hotels since 2020.
Health & Safety measures
Measures to prevent the spread of the infection are being implemented in all accommodation facilities in accordance with the official instructions of the authorities of the Republic of Croatia.
In order to better familiarize yourself with the implementation details of protection against the spread of the COVID-19 virus, please find below are the operational measures that are in place.
Conditions for entry into Republic of Croatia
For detailed information regarding the conditions of entry into the Republic of Croatia considering temporary bans, i.e. restrictions in place to prevent the spread of COVID-19 please visit website of the Ministry of Interior of the Republic of Croatia.
Testing options
In order to facilitate easier access to testing facilities for our guests, test samples for PCR and antigen testing can be collected at camp.
Please contact the front desk for details.